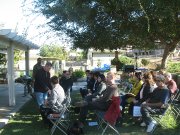 Our story begins in the fall of 2009 when a small group of believers started meeting in a home church on Sundays in Highgrove, California. We met with great expectation, trusting that God was going to do something new and fresh in our lives and in the lives of those we touched as we followed our Lord in the beginning of His new church.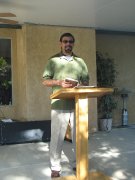 We envisioned a church that would welcome anyone who was seeking to know and experience God; a church that stood on God's truth; and a people who would share the good news of God's love through Jesus Christ with our community in a relevant way.
On Sundays we studied Jesus' Sermon on the Mount and learned how we are to live as Christians and Whom we are to build our faith upon. On Wednesdays we studied the book of Acts and were impressed by the early church's emphasis on prayer, community and the faithful teaching of salvation through Jesus Christ alone.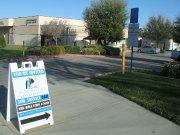 In December 2009, the Lord quickly opened a door of opportunity for us to move into the Norton Younglove Community Center, located in Highgrove, where we met every Sunday and Wednesday for worship, teaching and fellowship, and the Lord graciously continues to add people to His church.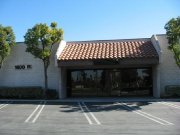 In January 2011, the Lord opened another door of opportunity for The Refuge to move into a permanent location at 1600 Chicago Avenue, Suite R7 Riverside, California. God stirred the hearts of His people to work on this commercial location and it was ready in just two short weeks. Our first service was held at our new location on February 6, 2011 and we dedicated the building on March 6, 2011.
Our ministries include: Men's & Women's Bible Fellowships (Bible Study), Youth Ministry (Stronghold!), Children's Ministry, and Hands & Feet Ministry — an outreach to those in need within the community — to equip the saints for the work of the ministry and to be the hands and feet of Christ to those in need.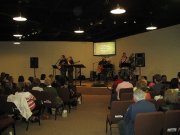 We have named our new church "Refuge Bible Fellowship" because the Psalmist said, "He who dwells in the secret place of the Most High shall abide under the shadow of the Almighty. I will say of the Lord, He is my refuge and my fortress; my God, in Him I will trust." – Psalm 91:1-2
At Refuge our desire is to see God grow people into passionate disciples of Jesus Christ and to know God as their Refuge in Whom they can place their trust.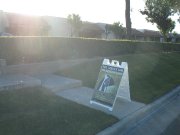 We are hopeful that God will continue to grow His church in two ways. First, to bring in a harvest of those who do not know Jesus and to come along side them as they develop a maturity in Christ. Secondly, continue to equip those who have a heart for the harvest, and most importantly, a heart for the Lord of the harvest. Jesus told His disciples, "The harvest is truly plentiful, but the laborers are few. Therefore pray the Lord of the harvest to send out laborers into His harvest." (Matthew 9:37-38)
By God's grace this is just the beginning of our story! We've seen Him work in such amazing ways and are humbled by His answers to our prayers. We have seen our faith in God grow. We have seen God add to His church. We believe God is on the move and we are excited to be a part of what He is doing!