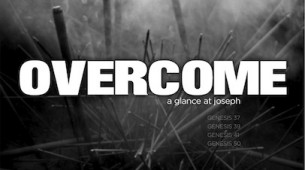 Frustrated, Stressed and Overwhelmed seem to be words that describe many people this day.
The demand for physical therapy, medication and counseling is growing rapidly in the America because naturally, everyone just wants RELIEF.
Joseph was a man that was familiar with frustration, stress and being overwhelmed, but his example in the book of Genesis should serve to show us that what seems to be to our detriment God can use for good.
Join us in our series titled "Overcome" as we study the life of Joseph in the Book of Genesis and be encouraged to OVERCOME difficult obstacles.
---
Share